More than a quarter of adolescents have this condition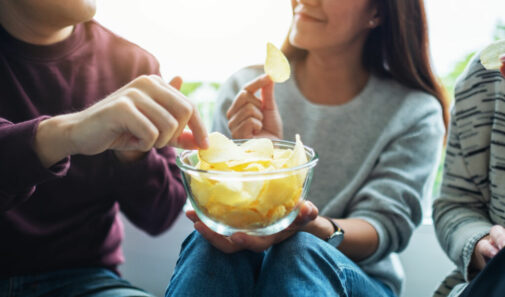 Has your teen recently been diagnosed with prediabetes? If so, you're not alone.
The rate of prediabetes among U.S. adolescents has more than doubled in the past 20 years, according to a recent study. Published in the Journal JAMA Pediatrics, the study examined data from the CDC's National Health and Nutrition Examination Survey. From 1999 to 2018, the rate of prediabetes in kids ages 12-19 rose from 11.6% to 28.2%.
Prediabetes is a condition where blood sugar levels are elevated but have not reached levels high enough to be considered type 2 diabetes. Many who have prediabetes have no symptoms, but risk factors among youths include having a high BMI, low physical activity or a family history of diabetes.
When a child is diagnosed with prediabetes, parents and caregivers should see it as a sign to make changes, says Dr. Jeremy Daigle, medical director of the Healthy Active Living Program.
"It can be the precursor to having diabetes if you don't move toward healthier habits," Dr. Daigle says. "That is the biggest risk, progressing into diabetes and all the complications that come from having diabetes such as having to take medication, insulin shots, frequent eye exams, frequent foot exams. That's why we want to test early so we can make changes before it progresses."
One simple way to shift towards healthier habits is to follow the 5-2-1-0 rule. The guidelines are simple: five servings of vegetables, two hours or less of entertaining screen time, 1 hour of physical activity and zero sugary drinks a day.
By following those guidelines, children can lower their BMI and get themselves out of the pre-diabetic category.
The rise in prediabetes also underscores the need for regular checkups, Dr. Daigle stresses. Many children saw shifts in their health during the pandemic while also missing regular check-ins with their pediatricians where a simple blood test could have caught a condition such as prediabetes.
"I'm an optimist," Dr. Daigle says. "It's good to have caught it before it progresses to actual diabetes and to have caught it early enough to make changes. That's why it's so important to go to those regular checkups."
Want to learn more about your risk for diabetes? Take a free online quiz here. 
Related Posts
Comments
About the Author
Katie Dahlstrom, health enews contributor, is a public affairs coordinator with Advocate Aurora Health. A storyteller at her core, she is a former newspaper reporter and spent nearly five years working as a public relations professional for Chicago's commuter rail agency, Metra. Outside of work, she enjoys birding, photography and spending time with her husband and dog.