Don't trust these supplements to prevent cancer or heart disease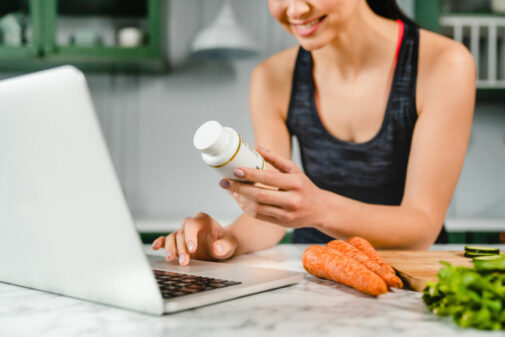 If you're relying on a couple of supplements to prevent cancer and heart disease, it's time to stop, according to a key health care agency.
The U.S. Preventive Services Task Force has found that there is insufficient evidence that beta-carotene and vitamin E supplements help prevent cardiovascular disease and cancer. And in fact, the key advisory group says that the harms of beta-carotene supplements likely outweigh the benefits.
Advocate Aurora Health Population Health Vice President Dr. John Brill says the two supplements have become popular in some circles, but the task force found they aren't effective. In fact, too much beta-carotene supplements can increase lung cancer risk, according to the USPSTF, the same group that makes key recommendations about cancer screenings and other procedures.
Vitamin E and beta-carotene are still helpful nutrients for people, but they're best consumed via healthy foods, not supplements that can provide too much of a good thing.
Dr. Brill says the best ways to prevent cardiovascular disease and cancer are by sticking to the basics: A healthy diet and regular exercise. Trying to use supplements – especially without consulting a doctor – can be a waste of money and leave you without the health benefits you think you're getting.
"The best advice for most people is to eat a healthy diet with 5 or more servings of fruits and vegetables daily," Dr. Brill says. "The only exception is women of child-bearing age, who are advised to supplement folic acid either with a specific tablet or a multivitamin. Save the money that you are spending on other supplements or use it to buy more nutritious foods."
Beta-carotene can be found naturally in many foods, often yellow and orange vegetables like sweet potatoes and carrots. Vitamin E can be found in plant-based oils, nuts, seeds, fruits and vegetables such as almonds and peanut butter.
Are you trying to find a doctor? Look here if you live in Illinois. Look here if you live in Wisconsin. 
Related Posts
Comments
About the Author
Mike Riopell, health enews contributor, is a media relations coordinator with Advocate Aurora Health. He previously worked as a reporter and editor covering politics and government for the Chicago Tribune, Daily Herald and Bloomington Pantagraph, among others. He enjoys bicycles, home repair, flannel shirts and being outside.