What is Medicare Part D?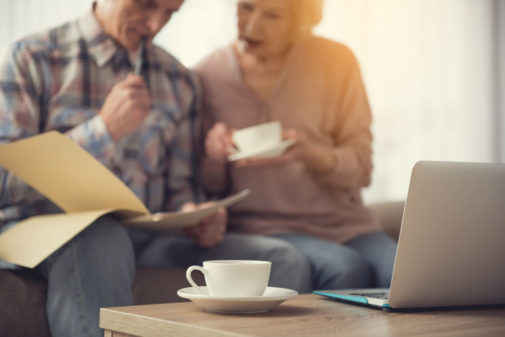 Medicare Part D Prescription Drug Coverage can be one of the more complicated parts of Medicare to understand.
Susan Grossinger, senior services coordinator and SHIP Medicare counselor at Advocate Good Shepherd Hospital, shares six ways to break down Medicare Part D.
What is Medicare Part D?
The Medicare Part D program is an optional prescription drug program available to those on Medicare Part A and/or Part B.
How can I obtain Part D Prescription Drug Coverage?
Part D Prescription Drug Coverage is available as stand-alone plans or as Medicare Advantage Plans (MAPD) that include prescription drug coverage, Grossinger says. You must have both Part A and B to join a MAPD plan.
Do I really need prescription drug coverage?
Even if you do not currently take any prescription medications, you may still want to enroll in a stand-alone Part D plan or Medicare Advantage Plan (MAPD) as you never know when you may need prescription drug coverage.  The Medicare Part D program helps to cover the costs of the prescriptions you take.
"Individuals must be mindful of enrollment periods and the risk of incurring late enrollment penalty fees if you do not enroll when you are initially eligible to do so. There also are certain times during the year that you can sign up once out of the initial or a special enrollment period," Grossinger says.
When should I review my Medicare Part D coverage?
Every year during the Medicare Annual Open Enrollment Period (AEP) which runs from Oct. 15 to Dec. 7 with the changes taking effect Jan. 1.
Just as a beneficiary may have changes with their current prescriptions or the pharmacy they want to use, the insurance companies which offer these plans sign new annual contracts with Medicare and can make changes as well.
To avoid any unforeseen limits of coverage, formulary (list of drugs included in plan) changes, and cost changes, review your current plan and determine if it still fits your needs for the following calendar year, Grossinger says.
How can I identify which Part D or MAPD plan is best for me?
Grossinger shares three ways to help identify, which plan might be best for your coverage needs:
Select the plan that includes the medications you take
The pharmacy you wish to use
The total out of pocket costs between premiums, deductibles and copays for prescription medications
As complicated as it sounds to have to review your coverage annually, it can be well worth the effort.  For those with a lower income, there are also additional programs that work with your Part D or MAPD coverage to help lower the cost of the prescriptions even further.
What are available Medicare resources?
For more information on Medicare resources and related services in your area:

If you are a resident of Illinois, visit advocatehealth.com/Medicare.
If you are a Wisconsin resident, visit aurora.org/Medicare.

To view and compare 2023 available plans in your area, visit the Medicare plan finder at gov/plan-compare or call 1-800-MEDICARE after Oct. 1.
State Health Insurance Assistance Program (SHIP) counselors are available to assist you. To contact SHIP, visit www.shiptacenter.org or call 877-839-2675. TTY users can call 1-877-486-2048.
Related Posts
Comments
About the Author
Liz Schoenung, health enews contributor, is an integrated marketing manager at Advocate Aurora Health.  She earned her bachelor's degree in Corporate Communication from Marquette University.  Outside of work, Liz has a goal of visiting all U.S. national parks.