How some breast cancer patients are safely skipping chemotherapy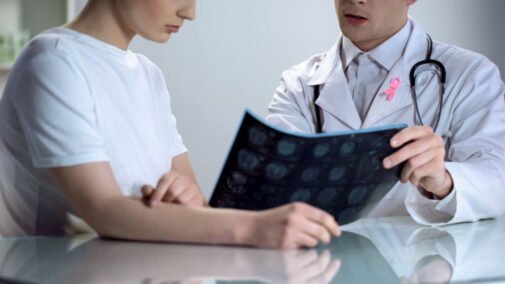 Many women with early-stage breast cancer can safely avoid chemotherapy, according to new results from a groundbreaking clinical trial.
Researchers recently announced an updated analysis with 12 years of data from the Trial Assigning Individualized Options for Treatment (Rx), or TAILORx. These long-term results reinforce the trial's initial findings that chemotherapy does not benefit a large proportion of women with early-stage breast cancer.
Advocate Aurora Research Institute investigators enrolled 74 participants in TAILORx across both Illinois and Wisconsin.
The study's initial findings found that chemotherapy drugs target cancer cells but can also damage normal cells. It can put patients at risk of infection, cause hair loss and may cause fertility problems.
"For decades, doctors performed surgery to remove a breast tumor and then typically prescribed chemotherapy and hormone therapy to reduce the chance of cancer recurrence," says Dr. Umang Gautam, an oncologist at Aurora BayCare Medical Center in Green Bay, Wis. and Advocate Aurora Research Institute's principal investigator for the TAILORx study. "But in 2018, the initial findings from TAILORx fundamentally changed that treatment regimen, allowing many women to avoid the harmful effects of chemotherapy."
Researchers analyzing the initial results in 2018 found that for women with estrogen receptor-positive (ER+) and HER2-negative (HER2-) breast cancer that has not spread to the lymph nodes and a low or intermediate risk of cancer recurrence, treatment with chemotherapy and hormone therapy after surgery is no more beneficial than treatment with hormone therapy alone. About half of all new breast cancers diagnosed in the U.S. each year are ER+ and HER2-. People with a higher risk of cancer recurrence still receive chemotherapy.
"TAILORx used a molecular test to examine the genomic profile of each study participant's cancer and then personalized their treatment based on their individual risk of cancer recurrence," says Dr. Thomas Saphner, an oncologist at Aurora Medical Center Manitowoc County in Two Rivers, Wis. who coauthored a publication of the initial study results in the New England Journal of Medicine. "The study showed that about 70% of women with this type of breast cancer can avoid chemotherapy when treatment decisions are guided by molecular testing."
The updated analysis, which followed volunteer participants for an additional three and a half years, not only confirmed these prior findings but also revealed several new long-term findings.
Regardless of their initial risk of cancer recurrence, women in the study were more likely to develop a new breast cancer or other type of cancer than to see a recurrence of their original breast cancer. This points to the continued importance of cancer screening even after a cancer diagnosis, with a mammogram remaining the most effective tool for detecting breast cancer in its earliest stages.
Additionally, researchers discovered that Black women were more likely to see a cancer recurrence in the first five years after diagnosis and that this disparity could not be explained by inequities in social determinants of health or differing treatments. The disparity in recurrence disappeared after five years.
"Studying racial disparities in cancer care continues to be an emphasis for Advocate Aurora Research Institute through clinical trials such as this, as well as through our independent research studies and collaborative projects developed and conducted in partnership with academic and industry partners," says Amit Acharya, chief research officer and system vice president for Advocate Aurora Health and the Research Institute. "We are committed to innovative research that helps eliminate health disparities and provides the best care across our many diverse communities."
Learn more about clinical trials and research at Advocate Aurora Research Institute.
Related Posts
Comments
About the Author
Nick Bullock, health enews contributor, is a scientific writer and editor for Advocate Aurora Health. He is a former newspaper reporter and magazine editor with a background in science and research reporting. When he's not writing about the latest health care research, Nick is usually hiking through Wisconsin state parks, reading sci-fi novels or historical nonfiction, trying new recipes, agonizing over Minnesota sports franchises and playing games with his family.