When it comes to heart attacks, time is muscle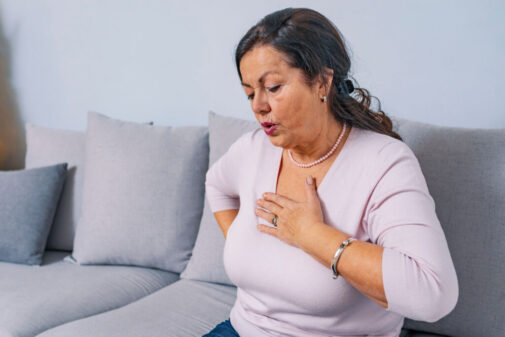 As the weather enters its coldest months, the chances are greater that you or someone you know could experience a heart attack. If that happens, you'll want to act quickly.
Heart disease is the leading cause of death in the U.S., according to the Centers for Disease Control and Prevention. Its presence within a person may go unrecognized for years, but when heart disease leads to a blood clot that prevents the flow of blood going to the heart, oxygen is then deprived, resulting in a heart attack. When this happens, the heart's muscle cells immediately begin to deteriorate.
That's why speedy treatment plays a major role in surviving a heart attack. The phrase often used by cardiologists is "time is muscle," meaning the longer it takes to get treatment during a heart attack, the more damage the heart muscle sustains. Timely treatment can save lives by reducing or even preventing damage to the heart.
"It's extremely important to get the affected blood vessel clear as soon as possible. With every minute that goes by, more heart muscle is dying," says Dr. M. Fuad Jan, interventional cardiologist with Aurora Health Care in Milwaukee, Wis. "The majority of damage takes place within the first hour. This is why it's crucial to get to the emergency department as soon as you see the warning signs."
Chest pain or discomfort is the most common warning sign of a heart attack. And since time is muscle, it's best to seek immediate treatment when symptoms first occur.
However, even if symptoms are recognized early, the time it takes to reach the hospital could still result in damage to the heart. There remains a desire for some type of treatment between when symptoms first appear and when professional medical care is received.
That's why Dr. Jan is conducting a clinical trial on a new, investigational drug that's intended to be self-injected upon the first sign of a heart attack. The trial, supported by Advocate Aurora Research Institute, hopes to determine the safety and effectiveness of the study's drug.
"There is a two- to six-hour window called the 'patient delay' that occurs between first symptom onset and first medical intervention," Dr. Jan says. "If we limit the length of the patient delay, we could potentially improve health outcomes for people suffering a heart attack."
Want to learn more about your risk for heart disease? Take a free online quiz to learn more.
Related Posts
Comments
About the Author
Julie Walters is the manager of research communications at Advocate Aurora Health.