Do concussion bands prevent brain injuries?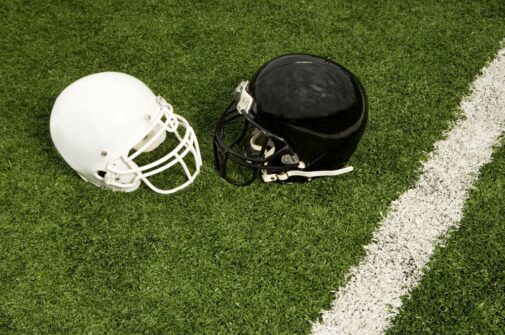 Brain injuries are always top of mind for athletes in high-contact sports like football, rugby, soccer and hockey.
But does an FDA-approved device help prevent brain trauma or offer a false sense of security?
Concussion bands are C-shaped collars that are worn around a person's neck. Their snug fit around the jugular is designed to increase blood volume around the brain and reduce brain movement within the cranium.
Brain injuries are often sustained when the brain sloshes against the skull. So, if there's less room for your brain to move around in your skull, then any blow to the head should make less of an impact, and therefore, less damage.
The FDA has approved concussion bands starting at age 13. Manufacturers claim that these over-the-counter products can help prevent concussion, brain injury and protect brain tissue.
That's the theory, at least. But in practice, does this work?
"No. Currently, no devices or helmets can prevent a concussion from occurring," says Dr. Kate Essad, neurologist with Aurora Health Care. "These devices are actually probably dangerous and limit blood flow in and out of the brain, impairing the normal recovery process."
While research is limited, the FDA points to one study that shows concussion bands protect deeper tissues of the brain involved in the transmission of electrical nerve signals. This study also reported no adverse side effects from wearing concussion bands.
Dr. Essad says the bands may harm users with undiagnosed and rarely screened neck and carotid artery conditions. Additionally, the bands do not provide added protection for youth athletes and that learning the safe fundamentals of their sport and developing physical maturity are better ways to keep athletes safe.
Ultimately, Dr. Essad says that playing contact sports increases the risk of sustaining concussions and that concussion bands do not offer any additional protection.
"Any devices that alter the body's physiologic response to concussion recovery shouldn't be used at all," says Dr. Essad. "Padded helmets and other new technologies that reduce forceful impact and energy transfer to the brain tissue have more promise in the potential to prevent concussion."
Are you having back or neck problems? Take a free online quiz here to learn more. 
Related Posts
Comments
About the Author
Matt Queen, health enews contributor, is a communication coordinator at Aurora Health Care in Milwaukee. He is a former TV sports anchor and journalist with extensive public relations experience across the health care spectrum. Outside of work, Matt enjoys watching sports (of course), cooking, gardening, golfing and spending time with his wife and two young children.