Have a family history of hypertension? Here's what to do.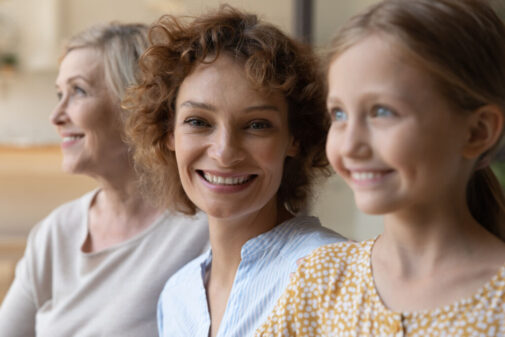 When it comes to hypertension, or high blood pressure, family history certainly plays a role. Hypertension is characterized by a consistent blood pressure reading of greater than or equal to 130/80. Blood pressure levels measure the force of the pressure your blood applies to your artery walls. Consistently elevated levels leave an individual at a greatly increased risk of heart attack and heart disease, stroke, kidney disease and a host of other health problems.
According to the Centers for Disease Control and Prevention, nearly half of all U.S. adults have hypertension. Your likelihood of developing hypertension can be affected by your age, sex, race and ethnicity. You are more likely to have hypertension if you are Black, male and/or over 55.
"While we know genetics can be an indicator of an individual's likelihood of developing hypertension, lifestyle choices are a major component of hypertension risk," says Dr. Christopher Zablocki, a family medicine physician at Aurora Health Center  in Manitowoc, Wis. "Healthy diet, adequate exercise and sleep all play a key role in maintaining healthy blood pressure."
Making healthy lifestyle changes can go a long way in lowering your blood pressure:
Be physically active at least 30 minutes each day.
Maintain a healthy weight. Increase your fruit and vegetable intake and lower the amount of fat, sodium and sugar you consume.
Don't smoke.
Keep your stress in check. Find healthy ways to cope with your daily stressors.
The CDC reports that only a quarter of U.S. adults known to have hypertension are properly managing their condition. Do you know your numbers?
Schedule your $49 Heart Scan today to learn your risk for heart disease. Learn more about your risk by taking our heart health assessment.
Related Posts
Comments
About the Author
Holly Brenza, health enews contributor, is the public affairs coordinator at Advocate Children's Hospital. She is a graduate of the University of Illinois at Chicago. In her free time, Holly enjoys reading, watching the White Sox and Blackhawks, playing with her dog, Bear and running her cats' Instagram account, @strangefurthings.