Bariatric surgery patient shares her recipe for success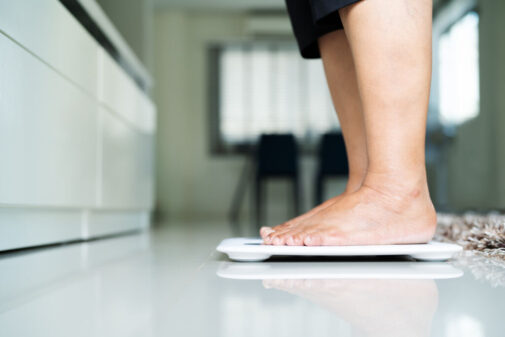 In 2018, Cheryl Steffen had bariatric surgery performed by general and bariatric surgeon Dr. Peter Garza at Aurora Health Care in Summit. Since then, she has lost over 150 pounds and has been committed to her overall health and wellbeing through being active and eating a balanced diet.
"It's always so rewarding to see the positive impacts it has on their lives," shares Dr. Garza, who has performed hundreds of these surgeries.
Healthy recipes are a big part of Steffen's healthy living journey following her bariatric surgery. A lot of her recipes came from the time she spent with her grandmother cooking and baking in the kitchen. Following surgery, she modified some of these recipes to help her weight loss journey. Steffen shares that it is not an easy decision to have bariatric surgery or share it with others, but she is grateful for her new healthy lifestyle.
"I describe my journey as being one small step that has led to many new adventures that I never dreamed possible," says Steffen.
She attends support groups regularly to connect with others who have also had bariatric surgery or are considering bariatric surgery. Because she has many healthy recipes that have helped her meet and attain her goals, Steffen is often a go-to person within the group for new recipes.
She shares one of her recipes, called "Cheryl's Creation," in hopes that it can help others on their health journey as well:
Ingredients
Makes 4 servings
8 oz plain whipped cream cheese
4 sweet cinnamon egg white wraps
3-4 chopped strawberries
1-2 tsp sugar
Preparation
Put the cream cheese in a bowl. Mix with sugar until blended well. Add chopped strawberries.
Take one egg white wrap. Spread 1-2 tsp of cream cheese mixture on wrap. Roll the wrap starting from the long side.
Enjoy!
Are you trying to watch your weight? Take a free online quiz to learn more about your healthy weight range here.
Related Posts
Comments
About the Author
"Hannah Koerner is a Public Affairs Specialist with Advocate Aurora Health. She received her Bachelor of Arts in Communication from the University of Wisconsin – Green Bay. In her free time, she enjoys biking, snowshoeing, and cheering on Wisconsin sports teams."