'Ask as many questions as you need to feel comfortable and have the exam'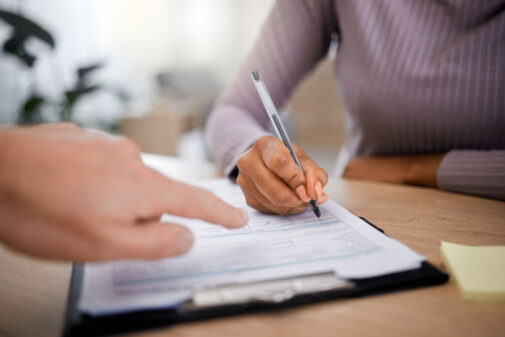 South Side of Chicago resident Wanda Dillard, 74 years old, leads a vibrant life. And as caregiver to both her mother and her sister, her family depends on her good health.
Dillard walks and moves around as much as possible. She manages her diabetes by eating a healthy diet with plenty of vegetables and few sweets. She also sees her primary care physician regularly and follows his medical advice.
So, when Dr. Paul Ruestow, her internal medicine physician at Advocate Medical Group's Sykes location in Chicago, said it was time again for Dillard's next screening colonoscopy — an outpatient procedure that can detect colon cancer early, when it's easiest to treat — she scheduled an appointment. Then, in February 2023, she had the colonoscopy at Advocate Trinity Hospital, in Chicago, that could have saved her life.
"If your doctor suggests getting an exam for your colon, ask as many questions as you need to feel comfortable and have the exam. Do your research and pay attention to your health," Dillard says.
During Dillard's colonoscopy, Dr. David Atlas, a gastroenterologist at Advocate Trinity, found and removed two benign polyps from her colon. If left untouched, these polyps could have eventually led to colon cancer.
"I was so happy they took care of that. They told me I don't have to come back for another seven years," Dillard says. "Everybody was very professional and their friendliness made the procedure better. Surgeries and procedures are scary enough as it is. But as a patient, their sense of humor put me at ease," she adds.
According to Dr. Atlas, "Ms. Dillard is a great example of why it's important to have periodic screenings for colon cancer starting at age 45. You may want to consider starting earlier if you have a family history of colon cancer."
Dr. Atlas adds that everyone should talk to a doctor about when to begin screening for colon cancer because this type of cancer is easiest to prevent and/or treat when it is caught early.
"We all have to die some way, but I don't want to go or become bed-bound where someone has to take care of me because I neglected my health," Dillard says. "I think paying attention to your health is very important."
Feeling nervous or have questions about colonoscopies? Take the first step by learning your risk for colorectal cancer by taking our colorectal health assessment and scheduling a colorectal cancer screening in Illinois or Wisconsin. 
Related Posts
Comments
About the Author
Cassie Richardson, health enews contributor, is regional coordinator on Advocate Aurora Health's Public Affairs team. She has more than 10 years of experience in health care communications, marketing, media and public relations. Cassie is a fan of musical theater and movies. When she's not spreading the word about health and wellness advancements, she enjoys writing fiction.