Should you be using natural deodorant?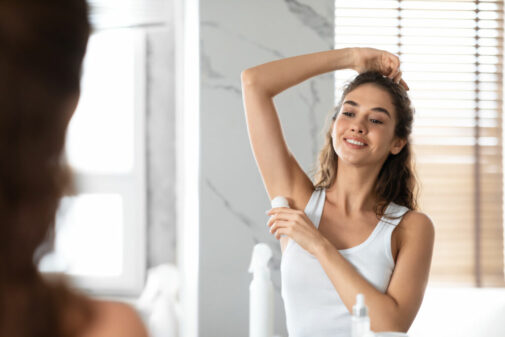 People are obsessed with what they put in and on their bodies. From makeup to hair products to deodorant, many brands advertise as "clean" or "natural" but is that really the best way to go?
"While the spirit and intent of 'clean' skin care is certainly admirable, for the most part, at this time, it is entirely a marketing gimmick," says Dr. Alex Means, dermatologist at Aurora Dermatology in Oshkosh, Wis. "For example, many of the preservatives that replaced parabens ended up being far more allergenic than the original parabens themselves."
Parabens are commonly used as preservatives in cosmetics, according to the United States Food and Drug Administration. The FDA says many major brands of deodorants do not currently contain parabens, although some may.
Dr. Means says he tries to not be too prescriptive about brands or ingredients for patients unless the patient is allergic to a certain topical product like a fragrance or a preservative.
"Homemade deodorants with essential oils can be more prone to cause allergies in some patients since the concentration of fragrance or essential oil is higher than would be found in a commercially prepared product," says Dr. Means.
According to Dr. Means, fragrance-free deodorants are critical for patients with fragrance allergies, but for patients without fragrance allergies, it is probably fine to use a fragrance-containing deodorant. However, he says patients can become sensitized to deodorant fragrances after months or years of continued use.
"Fragrance-free deodorants have preservatives and other things people can be allergic too, so it's all relative and individualized," Dr. Means explains.
The best thing to do to determine if you have sensitivities or allergies is to consult your physician, he says.
Are you trying to find a doctor? Look here if you live in Illinois. Look here if you live in Wisconsin. 
Related Posts
Comments
About the Author
Brittany Lewis is a media relations coordinator at Advocate Aurora Health. She previously worked as a reporter at TV stations around the Midwest, including Milwaukee. She studied at DePaul University where she majored in Journalism and Public Relations. Brittany enjoys traveling, hanging out by Lake Michigan, trying new restaurants and spending time with friends and family.