The long-term impact of feeling happy and loved as a teen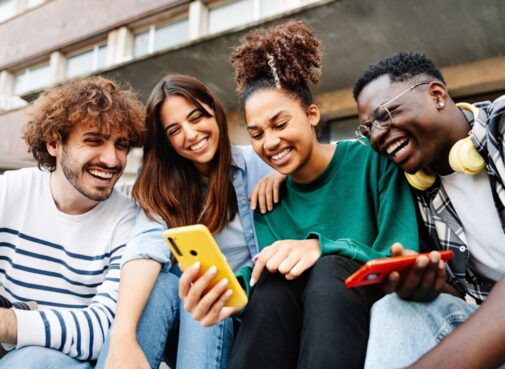 Feeling happy, loved and optimistic as a teen may play a role in heart health as an adult, according to recent research published in the Journal of the American Heart Association.
Researchers analyzed data from nearly 3,500 U.S. teens who were an average age of 16 years old. The adolescents were followed for decades to measure health outcomes.
Through studying survey responses, researchers found a correlation between better cardiometabolic health and five psychological assets – optimism, happiness, self-esteem, belonginess and feeling loved. Cardiometabolic health was measured using blood pressure, cholesterol, high-density lipoprotein and more.
Among the findings: those with four to five positive mental health assets were nearly 70 percent more likely to maintain positive cardiometabolic health as adults.
"The findings highlight the importance of psychological assets as protective factors in a person's health," says Dr. Rebecca Mortland, a psychologist with Advocate Children's Medical Group in Aurora, Ill. "Fostering these psychological assets among our teens are important for so many reasons, and now, this research suggests doing so can even help their cardiometabolic health in the long term."
The strongest associations between positive mental health assets and cardiometabolic health were found in Black individuals. But despite Black teens reporting more positive mental health assets than youth of any other race or ethnic group, Black adults were found to be the least likely to maintain good cardiometabolic health over time.
"For Black youth – who face numerous barriers to achieving and sustaining optimal cardiometabolic health in adulthood – not having these additional mental health resources makes a big difference. This work suggests that early investments in youth mental health may be a critical new frontier in the advancement of cardiometabolic health equity," said lead study author Farah Qureshi.
Dr. Mortland agrees.
"This study emphasizes how health inequities plays a part in shaping the health patterns in Black youth and not having these psychological and protective assets makes a big difference," she says.
Find behavioral health services and resources in Illinois or Wisconsin.
Related Posts
Comments
About the Author
Holly Brenza, health enews contributor, is a public affairs coordinator on the content team at Advocate Health Care and Aurora Health Care. She is a graduate of the University of Illinois at Chicago. In her free time, Holly enjoys reading, watching the White Sox and Blackhawks, playing with her dog, Bear and running her cats' Instagram account, @strangefurthings.