What are colorectal polyps?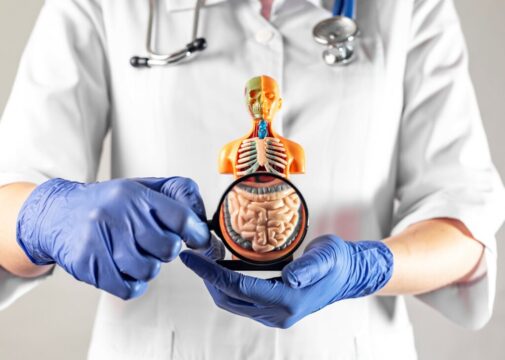 To fully understand your risk for colon cancer, let's start at the beginning with colorectal polyps. These polyps are growths in the lining of the colon that have the potential to turn into cancer over time.
"When polyps are in the small stages they have no symptoms, which is why screening is so important," says Dr. Sunil Joseph, a gastroenterologist at Advocate Sherman Hospital in Elgin Ill. "Colorectal cancer is a highly preventable form of cancer that can be eradicated by removing these polyps in their asymptomatic small stage."
While different non-invasive screenings can raise suspicion for polyps, Dr. Joseph says the only way to truly detect a polyp and remove it is with a colonoscopy. This procedure involves taking a live look inside the colon using a colonoscope, which is a long tube with a video camera. Then, the doctor uses an instrument to remove any polyps found.
"Not every polyp will turn into cancer, but we will remove every polyp we see to decrease the chance of the patient ever developing cancer," explains Dr. Joseph.
Once the polyps are removed in the screening procedure, they are analyzed under a microscope by a pathologist. Polyps come in different shapes and sizes; some are flat or dome-shaped while others look more like a mushroom. Pathologists are looking for a specific precancerous type of polyp called adenoma. These polyps have the potential to develop into cancer over the span of approximately 10 years.
It is recommended that most individuals start getting colorectal cancer screenings when they turn 45 years old. However, Dr. Joseph explains that those with a family history of colorectal cancer may need to be screened prior to age 45 and more frequently than once every 10 years. If adenomas are identified after a colonoscopy, you will likely need to return more frequently than every 10 years to ensure any new concerning polyps can be removed before they grow larger.
When it comes to identifying your risk for colorectal polyps, genetics is key.
"The primary risk factor for colorectal polyps is a family history of chronic polyps or colorectal cancer," notes Dr. Joseph. "The risk of polyps goes up with age and additional risk factors include obesity, eating too much red meat or processed foods, smoking, alcohol use and lack of exercise."
To reduce your risk of polyps and ultimately colorectal cancer, it's important to understand any family history and keep up with your regular screenings. Additionally, make healthy lifestyle choices like exercising, eating fruits and vegetables, maintaining a healthy weight and avoiding alcohol and cigarettes.
Learn your risk for colorectal cancer by taking our colorectal health assessment. Learn more information about colorectal cancer screenings in Illinois or Wisconsin. 
Related Posts
Comments
About the Author
Elizabeth Blasko is a public affairs coordinator with Advocate Health Care and Aurora Health Care. She studied public relations and nonprofit leadership at Western Michigan University. Elizabeth previously worked at Bernie's Book Bank, a nonprofit dedicated to increasing book ownership among underserved children.