When are colonoscopies no longer needed?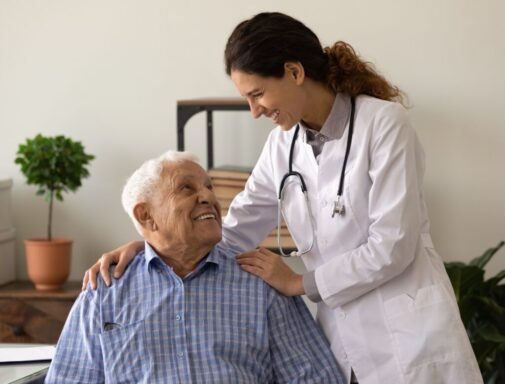 Colorectal cancer is the third leading cause of cancer-related death with an estimated 52,980 people dying from the cancer every year. The latest guidance from the American Cancer Society recommends colorectal cancer screening starting at age 45 because cases and deaths are increasing among younger people.
Up until 2021, doctors were advising adults at average risk for colon cancer to get a colonoscopy starting at age 50. The age was lowered based on trending data.
"Studies show that the incidence of colorectal cancer in adults aged 40-49 years old has increased by almost 15% from 2000-2002 to 2004-2016," says Dr. Nilay Kumar, a gastroenterologist at Aurora St. Luke's Medical Center in Milwaukee, Wis. "This is why an initial screening at age 45 is so important."
The good news is that colon cancer is quite treatable when found early. Colonoscopies not only detect the disease but also prevent cancer by removing precancerous polyps during the procedure.
Lowering the age for a first colonoscopy also allows Medicare and most other health insurance to cover the cost.
"Colonoscopy is one of the most cost-effective tools for detecting colon cancer and potentially saving your life," says Dr. Kumar.
Recommendations change slightly after age 75, when you should begin making screening decisions with the help from your doctor based on your preferences, life expectancy, health status and prior screening history.
Most individuals over the age 85 with no prior issues are discouraged from getting a colonoscopy because the risks are greater than the benefits at this age.
People with a family history of colon cancer or other risk factors should ask their physician about when they should begin screening. Genetic testing is also available to find out if you have the BRCA gene, which puts you at greater risk for colon cancer.
So how and when should you get screened?
It is recommended that you receive an initial colonoscopy at age 45, and then one every 10 years if no issues are found on the first one.
A follow-up colonoscopy should be performed after a positive result from a non-colonoscopy screening test.
A FIT (fecal immunochemical test) or gFOBT (guaiac-based fecal occult blood test) should be performed every year.
Stool DNA tests should be performed every three years.
Learn your risk for colorectal cancer by taking our colorectal health assessment. Learn more information about colorectal cancer screenings in Illinois or Wisconsin. 
Related Posts
Comments
About the Author
health enews staff is a group of experienced writers from our Advocate Health Care and Aurora Health Care sites, which also includes freelance or intern writers.