Eating this may help protect you from a leading cause of death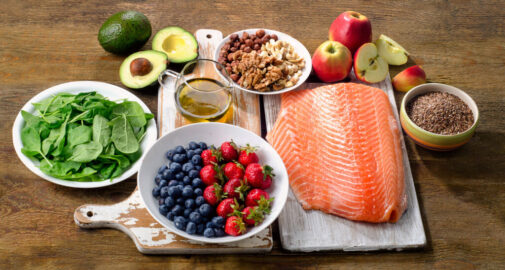 Every 34 seconds, someone in the U.S. dies from heart disease.
That's according to the Centers for Disease Control and Prevention, which also lists heart disease as the leading cause of death in the nation.
The biggest risk factors for heart disease include high blood pressure, high cholesterol and smoking. But lifestyle choices also play a major role, including your diet.
"The good news about heart disease is you have control over some of the major risk factors," says Dr. Steven Filardo, an interventional cardiologist at Aurora Medical Center – Oshkosh. "Making adjustments to your diet can help control blood pressure and cholesterol."
Dr. Filardo recommends incorporating the following foods into your diet to help maximize your heart health.
Omega-3 fatty acids – These can be found in things like salmon, tuna, and fish oil and can help reduce cholesterol, triglycerides, and blood pressure.
Vegetables – Dark, leafy greens like spinach, kale and collard greens are full of vitamins, minerals and antioxidants. They are also a great source of vitamin K, which helps promote proper blood clotting and protects your arteries.
Whole grains – Choosing whole grain options can help lower cholesterol and blood pressure. Good sources of whole grains include whole wheat, oats, quinoa and barley.
Fruits – Fruits like berries can help with insulin resistance, protect against inflammation and help control blood pressure and clotting.
Nuts – Can help reduce cholesterol and blood pressure — especially walnuts. But keep in mind they are high calorie and high fat, so be sure keep an eye on your portions.
Fiber – Can absorb cholesterol and reduce blood sugar. Good sources of fiber include vegetables, beans, oats and seeds like chia and flax.
Potassium – This nutrient can help lower blood pressure and can be found in things like avocado, spinach, banana, sweet potato, mushrooms and coconut water.
Garlic – Helps to reduce the production of cholesterol and may reduce the risk of blood clots and stroke. The best way to consume garlic to receive maximum heart health benefits is raw or crushed and then cooked a few minutes after.
Want to learn more about your risk for heart disease? Take a free online quiz to learn more.
Related Posts
Comments
About the Author
Holly Brenza, health enews contributor, is a public affairs coordinator on the content team at Advocate Health Care and Aurora Health Care. She is a graduate of the University of Illinois at Chicago. In her free time, Holly enjoys reading, watching the White Sox and Blackhawks, playing with her dog, Bear and running her cats' Instagram account, @strangefurthings.