New test provides better accuracy in detecting colon cancer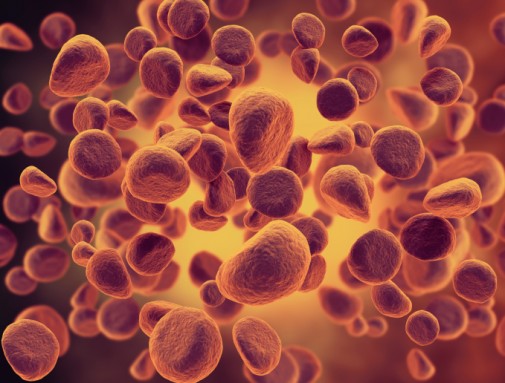 A screening test to help identify colorectal cancer may mean doctors will soon have new tool to help them detect the disease sooner and more accurately.
In a recent clinical trial, Exact Sciences' Cologuard screening proved to be 92 percent accurate in detecting colorectal cancer and 42 percent in detecting pre-cancerous polyps.
In one of the most widespread studies performed in the U.S. to date, the trial tested 10,000 patients ages 50 to 84. The Cologuard test was compared to other colon cancer screenings such as a colonoscopy and fecal immunochemical testing to determine accuracy. Study leaders say the test wouldn't be done in place of colonoscopies but serve as a screening. Those who tested positive would then be recommended for a colonoscopy.
Principal study investigator Thomas F. Imperiale, M.D., said in a statement, "There is a significant unmet clinical need for an accurate, convenient, non-invasive colorectal cancer screening test. The data from this trial is very promising. Cologuard may well be a future solution for identifying slow growing polyps much before they develop into cancer."
Colorectal cancer is often regarded as the most preventable, but yet least prevented cancers, according to the Journal of the National Cancer Institute. According to the Centers for Disease Control and Prevention, colon cancer is the second leading cancer killer in the U.S.
Dr. Rockford Yapp, gastroenterologist on staff at Advocate Good Samaritan Hospital in Downers Grove, Ill., says this test could be a great tool for detection in the future.
"With more advancements and a higher rate of detection of pre-cancerous polyps, this test could be very promising for our patients," Yapp says.
The test is still in the investigational stages and will soon be submitted to the U.S. Food and Drug Administration for pre-market approval. The company also plans to submit the study's results as part of a peer-reviewed journal and continue other preliminary analysis.
Related Posts
Comments
About the Author
Sarah Scroggins, health enews contributor, is the director of social media at Advocate Health Care and Aurora Health Care. She has a BA and MA in Communications. When not on social media, she loves reading a good book (or audiobook), watching the latest Netflix series and teaching a college night class.