Mother to mother stress relief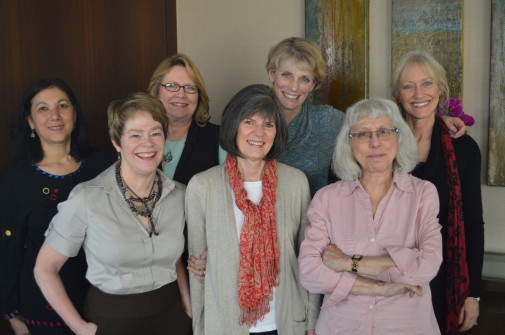 Mother's day is a time to recognize one of the strongest bonds we can have — the bond between mother and child. Before birth, babies depend on their mothers for every single nutrient and every breath of oxygen they need. Even though the needs change after birth, the demand on the mom is just as strong.
But experts are now asking: Who can mom depend on for support during pregnancy and the early years of motherhood?
Research shows that pregnant women and new moms often need support more than they recognize. The American Psychological Association (APA) says becoming a new mom is nothing less than a spectacular juggling act and a major life transition — and it can lead to stress and feeling overwhelmed.
The remedy for new-mom stress? Other moms
Back in the late 80s and early 90s, mental health experts started to look at how this stress affected new moms and what they could do about it.
Research has continued to confirm that one of the best antidotes is simple — a strong social circle. If that circle includes other moms—even better.
Deidre Jameson vividly remembers how a circle of new moms, who started out as strangers, came together to support each other through the ups and downs of motherhood.
"We were all first-time moms, so we were naturally a little neurotic," says Jameson, who lives in Chicago and gave birth at Advocate Illinois Masonic Medical Center.
The 10 women had all given birth within weeks of one another. Looking to get out of the house and speak with an adult or two, they enrolled in a postnatal exercise class, babies in tow, at Illinois Masonic.
Together, they were able to do things that only another mom could understand, like breastfeed without weird stares, or tend to a crying baby without feeling judged. Since they were all professionals, they also could open up about juggling careers, motherhood and life in general.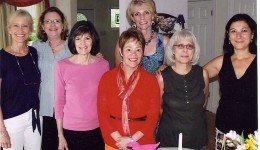 "We just didn't know what to do with ourselves, home with a baby," says Jessica Ticus, a member of the group who lives in Evanston, Illinois. "I remember asking myself, 'Don't I have any meetings to go to?"
"It was wonderful to have others to talk to who were feeling and experiencing the same things I was, as a new mom," Jameson echoes.
That group started 28 years ago, but their bond has remained as their children have grown up.
Through thick and thin
"Eventually, we started leaving the kids home and just the Moms Group got together," says Jennifer Christy, who lives in Chicago. Christy is considered the original group organizer and the glue that has held them together. "We'd get together for dinner or at someone's home and just be there for each other."
Through the years, the Moms Group has come together to celebrate happy times and to support one another through life's challenges. They surrounded Jessica at the hospital when she lost her second child.
They gathered at a restaurant to listen as Jennifer told them about how the adult daughter, whom she'd given up for adoption years before, had tracked her down and made surprise contact.
They gathered to celebrate the high school graduations of their first children — the children who had brought them together — and to commemorate 25 years of the Moms Group.
The power of social support
The Moms Group is a prime example of how a strong, understanding social circle can be a source of moral and emotional support, according to Dr. Shastri Swaminathan, psychiatrist at Advocate Illinois Masonic Medical Center.
"There is nothing as powerful as peer support in a time of need," Dr. Swaminathan says. This support is one of the healthiest ways new moms can reduce stress and improve perseverance during personal challenges.
In May, those that still live nearby get together to celebrate Mother's Day — and a whole bunch of birthdays.
"I love this group and everyone in it," Jameson says. "We've gone through a lot together. But there's so much more to go."
Related Posts
Comments
About the Author
health enews staff is a group of experienced writers from our Advocate Health Care and Aurora Health Care sites, which also includes freelance or intern writers.