How to help seniors beat the heat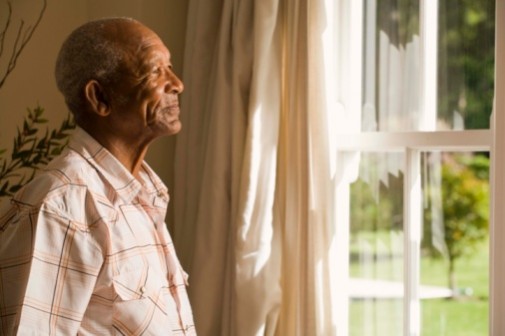 Extreme summer temperatures can be dangerous for people of all ages, but the elderly are especially vulnerable. Heat isn't just uncomfortable – it can have serious and even deadly consequences.
According to the Centers for Disease Control and Prevention (CDC), hundreds of people die every year from heat-related illness. That might not seem like a high number, but every one of those deaths could be prevented.
As temperatures climb, the elderly need to take special precautions so they don't succumb to heat-related illness.
"This is the time of year to be aware of heat illness," said Dr. Donald Steiner, an emergency room physician at Advocate Good Samaritan Hospital in Downers Grove, IL. "This poses a real risk to the elderly, who should be checked on frequently during hot weather to ensure they are using air conditioning appropriately."
Sue Durkin, an advanced practice nurse for geriatrics at Good Samaritan Hospital, says many factors combine to cause heat-related effects in the vulnerable elderly population.
"Elderly individuals do not regulate body temperature as well as younger adults, and inadequate hydration often complicates this problem," she said. "Environmental temperatures, high humidity and pollutants in the air can complicate the physical response to heat as well."
Durkin stresses the importance of education, prevention and taking steps to make sure the elderly have a cool environment available to them.
The CDC offers the following tips to share with your loved ones to help protect them from the heat:
Drink more fluids (nonalcoholic). Warning: If your doctor generally limits the amount of fluid you drink or has you on diuretics (you might call them water pills), ask how much you should drink while the weather is hot.
Rest.
Take a cool shower, bath or sponge bath.
If possible, seek an air-conditioned environment. If you don't have air conditioning, consider visiting an air-conditioned shopping mall or public library to cool off. Some cities even offer cooling centers where anyone can get inside and relax in the cool air.
Wear lightweight clothing.
If possible, remain indoors during the hottest parts of the day – usually from 10 am to 4 pm.
Do not engage in strenuous activities.
Don't be afraid to ask for help or to call the doctor if you're not feeling well.
Heat stroke is the most serious heat-related illness. It can result in death or permanent disability very quickly. It is a true medical emergency. If you notice any signs of heat stroke (in you or someone else), call 911 immediately.
According to the CDC, there are several warning signs and symptoms of heat stroke. However, not all people experience all symptoms. In fact, the elderly may not have a high fever at all. The symptoms are:
Extremely high body temperature (above 103 degree Fahrenheit)
Red, hot or dry skin (no sweating)
Rapid, strong pulse
Throbbing headache
Dizziness
Nausea or vomiting
Confusion
It's important to note that people experiencing heat stroke may not even be aware it is happening, so when you're out in the heat, be aware of the people around you and look for signs of heat-related illness. If you think someone is suffering from heat stroke, don't delay – act immediately.
Summer is a time to enjoy the outdoors and warmer weather, but when it's hot outside, be careful. Take precautions and stay healthy.
Related Posts
Comments
About the Author
health enews staff is a group of experienced writers from our Advocate Health Care and Aurora Health Care sites, which also includes freelance or intern writers.