Heart disease won't define me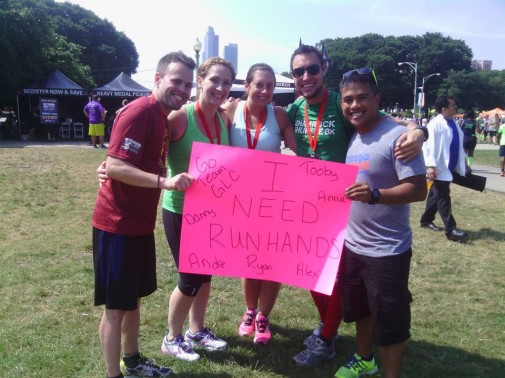 Ever since my heart attack on December 18, 2012, I've been struggling with being labeled as someone with heart disease.
Simple things like grocery shopping, going to the movies or going out to eat with friends have become more difficult since my diagnosis. While I've completely embraced my new lifestyle, I'd be lying if I said it wasn't sometimes hard. But I've learned that my mom makes an excellent therapist; I have amazing friends; and I always take time to celebrate any victory.
Speaking of victories…on July 21, 2013, I chalked up a huge one, earning a new label—I'm officially a half-marathon runner.
There are no words to describe the feeling you get when you cross the finish line. My time wasn't as good as I'd hoped, but I still feel incredible about getting out there and doing it.
I did so much more than just running 13.1 miles. I reaffirmed my commitment to my health and reminded myself that I'm so much more than the label "heart disease."
What I love about running is that, no matter how you place or what your time is, you're a winner just because you're in the race.
I gave my body a few days to recover after the race, and now my focus is back on training for my first full-marathon this October. I look forward to sharing more of my training with you, but until then, keep moving!
Related Posts
Comments
About the Author
A 33-year-old Chicago man shares how he is preparing to run the Chicago Marathon after surviving a heart attack last year.