No. 1 cause of kidney disease? Unmanaged diabetes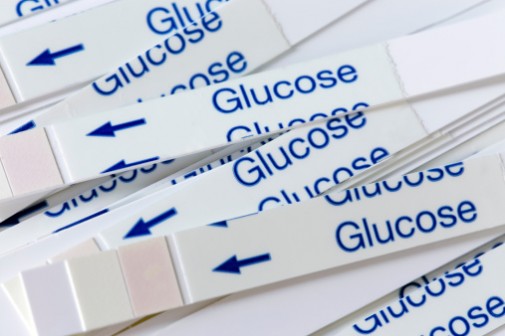 As Type 2 diabetes reaches epidemic proportions in the United States, an increasing number of people are being diagnosed with kidney disease. According to the U.S. Department of Health and Human Services, diabetes is the No. 1 cause of kidney failure in this country—representing 44 percent of new cases. People with diabetes need to understand the impact that the disease can have on their kidneys later in life.
"Typically, people will have diabetes for ten to fifteen years before it starts affecting the kidneys, and another 10 years before that process leads to kidney failure and dialysis," says Dr. Ravi Damaraju, nephrologist on the medical staff at Advocate Sherman Hospital in Elgin, Ill.
A majority of people with diabetes will not develop kidney failure, but if not properly managed, high levels of sugar in the blood stream over time can cause changes in the kidneys' structure. "On a microscopic level, the products of sugar molecules deposit inside the kidneys causing protein leakage into the urine," Dr. Damaraju explains. "Eventually, this process will lead to worsening of the kidney structure and, ultimately, kidney failure."
Since early stage kidney failure typically displays no symptoms, it is imperative to get regularly screened for kidney disease. In fact, people generally show no signs of kidney disease until they only have about 20 percent function. Dialysis occurs when the kidney function is less than 15 percent. Symptoms at this stage may include nausea, poor appetite, shortness of breath, leg swelling, fatigue and needing to urinate more often, specifically at night.
Once you have kidney failure, the process can be slowed down but not reversed. According to Dr. Damaraju, the best course of action to slow kidney disease is keeping blood sugar and cholesterol levels and blood pressure under control (the target blood pressure for a diabetic with kidney disease is 130/80).
Two types of medications have proven effective in slowing down kidney disease: angiotensin-converting enzyme (ACE) inhibitors and angiotensin receptor blockers (ARBs). ACE inhibitors and ARBs are blood pressure medications with special properties to help protect kidney function and protein loss in the urine.
To help prevent kidney disease from occurring later in life, controlling diabetes and leading a healthy lifestyle are key. "Proper diet, regular exercise and cardiovascular fitness are crucial for preventing diabetes but specifically kidney failure too," Dr. Damaraju says. "Typically, well-controlled diabetics will not develop kidney failure."
Related Posts
Comments
About the Author
health enews staff is a group of experienced writers from our Advocate Health Care and Aurora Health Care sites, which also includes freelance or intern writers.