What not to say to a cancer patient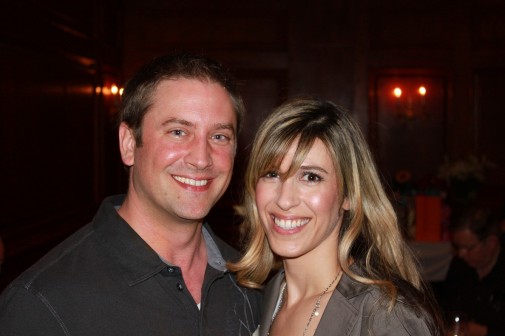 I decided to put a list together of what has been said to me during my journey and why they should never be repeated to someone who has cancer, or has had cancer.  If I wasn't on the receiving end of these comments, I don't think I would have thought they were that bad, but because I was the one with the cancer I want to share some insight on what not to say.
I know that people mean well, but maybe after reading some of these, maybe some people will think before they speak. I have definitely learned a thing or two, that's for sure!
"Why do you think this happened to you?"
I was so perplexed when I was asked this question; I had no idea how to answer except by saying "I'm not sure." Believe me, we are just as shocked as you are when diagnosed.
"Did you drink a lot of milk, eat red meat, or consume genetically modified foods?"
This was another one that shocked me. This question feels like someone is implying that a person did this to themselves. We all know that there are contributing factors, but nobody deserves this and for anyone to imply otherwise is wrong and hurtful. And as we all have learned over and over again, this disease is random and does not discriminate.
"If I had cancer, I would never get radiation or chemo."
This is wrong on so many levels, however, I will not judge anyone who decides to go an alternate route for treatment, but it's just not for me. So, why should this statement never be made? Because you don't know what you would do until you are in the situation.
"Well at least you only had to have radiation and didn't have to have chemo."
This one probably hurt my feelings the most. When people said this, it was like they weren't validating my cancer and they were making me feel like I wasn't sick, but I was sick. I would often say to my husband "well I guess if I was bald then people would take this whole thing more seriously." Cancer is cancer; it IS serious, no matter what! Believe me; getting your skin burned every day for six weeks, is neither easy nor fun.
"It's finally over; you're all done with cancer."
This part of the journey is over, yes, however, it's really never over. You're never "done." I have two reminders every day; once when I get in the shower and see my scars and once when I take my tamoxifen which I have to take for the next five years. So it's really not over.
"All you have to do now is take a pill (tamoxifen)…no big deal."
You're right, no big deal at all.  I have to take a pill for the next 5 years which will prevent me from having a child. I had to go through a brutal round of fertility treatments only two months after being diagnosed with cancer. My back was against the wall and we had to make a decision quickly to ensure we have some options. So, to some it might not be that big of a deal, but believe me, it is.
I honestly believe that none of these statements came from a malicious place.  I think sometimes people just don't know what to say so instead of saying nothing, they say hurtful things without meaning to. Here is my advice, the best thing to say is "I'm here for you, and will do anything to help in any way possible." It's really that simple and means a lot!
Related Posts
Comments
About the Author
Jeannine Canino Bieda has worked in the Options industry for the last 14 years and cannot imagine doing anything else; she enjoys all the craziness, the good, the bad & the ugly! She is a breast cancer survivor. She is married to the love of her life and does not have any children but hopefully that will change one day. She is a proud Southsider but lives in Evanston now because it's where her husband is from; she learned quickly, you can take the girl out of the Southside but you can't take the Southside out of the girl! She is highly addicted to reality shows & gossip magazines and is not ashamed of it.