Proper disposal can help curb prescription drug abuse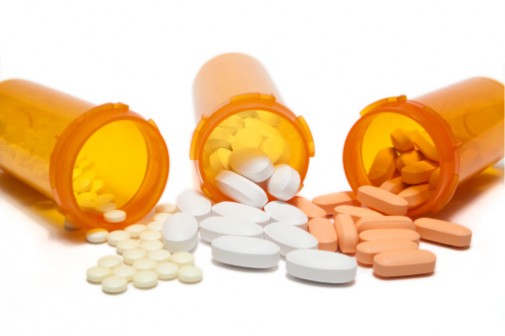 According to a recent survey, from the Substance Abuse and Mental Health Services Administration (SAMHSA), twice as many Americans regularly abuse prescription drugs than the number of those who use cocaine, hallucinogens, heroin and inhalants combined.
The study reveals that more than 70 percent of people abusing prescription pain relievers got them through friends or relatives. This number includes those that raid the family medicine cabinet.
Kids are also reported among the abusers who are enabled by easy access. According to a recent University of Michigan report, six of the top ten drugs reported abused by12th graders are prescription drugs.  Another study showed that three out of five teens say prescription pain relievers are easy to get from parents' medicine cabinets.
Karen Gordon, director of pharmacy services at Advocate South Suburban Hospital, says that properly securing current medication and discarding old or unneeded drugs can help reduce the opportunities for illicit use and abuse of prescribed drugs.
"Eliminating inappropriate access to prescription medication is the most effective way to keep the drugs out of the wrong hands," Gordon says. "Securely locking medications away, following prescription usage directions and following recommended practices for disposal will help keep your family and communities safe."
Proper disposal can also lessen the negative impact of pharmaceuticals on the environment.  Research shows there is a large presence of prescription drugs in our nation's waterways. The Illinois Environmental Protection Agency (IEPA) says that water treatment plants are unable to remove these compounds before they reach the environment, so flushing medication is not the preferred method of disposal.
Gordon recommends the following steps for proper disposal of outdated or unneeded prescription medications:
Find out about disposal options in your area.

Go to the IEPA website for disposal information and local drop-off locations.
Visit the Drug Enforcement Agency's (DEA) website for local drop-off locations.
Contact your local police department, as many of them have programs and drop-off locations to help with medication disposal.
If you must dispose of medications on your own, Gordon says to follow IEPA recommendations:
Scratch out all identifying information on prescription labels to make it unreadable. This will help protect your identity and the privacy of your health information.
Do not give medications to friends. Doctors prescribe drugs based on a person's specific symptoms and medical history. A drug that works for you could be dangerous for someone else.
Pour medication into a sealable plastic bag. If medication is a solid (pill, liquid capsule, etc.), add water to dissolve it.
Add kitty litter, sawdust, coffee grounds (or any material that mixes with the medication and makes it less appealing for pets and children to eat) to the plastic bag.
Seal the plastic bag and put it in the trash.
Syringes, needles and vials (insulin injections) may be placed in red sharps containers (available at your local pharmacy) or empty plastic liquid detergent or liquid softener bottles. The lids should be securely tightened and sealed with duct tape. The sealed bottle can be deposited in the trash.
The next annual National Prescription Drug Take-Back Day from the DEA is taking place on Saturday, October  26. The DEA is aiming to provide a safe, convenient, and responsible means for people to dispose their prescription drugs, but also hoping to educate the community about the potential for medication abuse.
Related Posts
Comments
About the Author
Nate Llewellyn, health enews contributor, is a manager of public affairs at Advocate Medical Group. Nate began his career as a journalist and builds daily on his nearly 20 years of writing experience. He spends most of his free time following his wife to their two sons' various activities.