Beware of colored contact lenses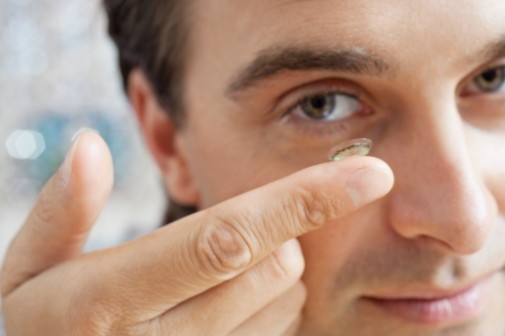 The Food and Drug Administration (FDA) is sending out a warning this Halloween about the dangers of colored contact lenses.
The lenses, worn to change the color and appearance of your eyes, are sold in costume stores, but can also be found on the web, beauty stores and other novelty shops.
FDA officials say it is actually illegal to buy and sell these non-prescription lenses.
"It's important to consult with your eye doctor prior to placing any contact lenses into your eyes," says Dr. Harit K. Bhatt, ophthalmologist and vitreoretinal surgeon at Advocate Christ Medical Center in Oak Lawn, Ill. "These non-prescription contact lenses can cause short-term and even long-term damage to the eyes."
Dr. Bhatt agrees with the FDA's warning that these lenses are dangerous for eye health.
The FDA says that prescription contact lenses are a medical device that must be prescribed to the patient. They are also individually fitted to the eye through an evaluation by your physician. The FDA warns that a poor fit can cause a number of damaging problems to the eye including: scratches to the cornea, infections, pink eye, poor vision and even blindness.
The FDA recommends getting an eye exam from a licensed eye doctor, along with a prescription for any type of lenses. They also advise buying lenses from outlets that require a prescription and to follow directions for cleaning to keep your eyes safe from harm and infection.
If you have any issues with your vision, including cloudiness, redness, loss of vision and other abnormal side effects from lenses, Dr. Bhatt recommends seeing your ophthalmologist or optometrist right away.
Related Posts
Comments
About the Author
Sarah Scroggins, health enews contributor, is the director of social media at Advocate Health Care and Aurora Health Care. She has a BA and MA in Communications. When not on social media, she loves reading a good book (or audiobook), watching the latest Netflix series and teaching a college night class.