Living with celiac disease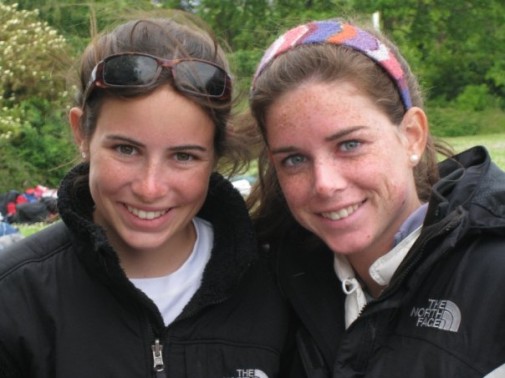 "Ouch, mom, my stomach hurts," became a constant refrain in the McKenna household coming from the mouths of 13-year-old Laura McKenna and her older sister, Kelly.
Kelly, 16, suddenly became ill, suffering from symptoms such as anemia, fatigue and bloating that lasted for six weeks from eating Cream of Wheat hot cereal. She was taken to the doctor, and because her symptoms were very common to other illnesses, it was hard to diagnose her. After her mom read information on celiac disease and its symptoms, which include diarrhea or constipation, stomach upset and anemia, her mom asked doctors to test for it.
Because celiac disease is a genetic disease the entire family was tested for it. Both Laura and her sister tested positive. According to Dr. Esperanza Garcia-Alvarez, pediatric gastroenterologist at Advocate Children's Hospital's Pediatric Celiac Center in Park Ridge, Ill., "Celiac disease is underdiagnosed. It is estimated that one out of one-hundred-thirty-three people have celiac disease, most of who do not know they have it."
"Celiac disease is an autoimmune disorder of the small intestine," explains Dr. Garcia-Alvarez. "Foods that contain gluten trigger an autoimmune response that damages the small intestine, and food is not properly absorbed. Other autoimmune diseases can be triggered by continuing to eat gluten." Foods that contain gluten are grains such as wheat, barley and rye.
When Laura was initially diagnosed 10 years ago, there were not a lot of gluten-free options.  All Laura had to choose from was, "rice with almost everything, ordering meals offline and meals from the one gluten-free cook book," she says.
Going to school was a struggle for Laura, as she had to explain to teachers what she could and could not eat. Packing the same gluten-free lunch of hot dogs with no bun, chips and Snickers became exhausting. When those options became too familiar, she would microwave gluten-free macaroni and cheese, and that was only due to the separate microwave the school allowed her to use. After changing to a gluten-free only diet, which is the only treatment for celiac disease, almost immediately she began to gain a normal weight and even grew 3 inches in height.
Ten years later, as a recent college graduate and active competitive world class sailor, Laura still has to follow a gluten-free diet. However, she no longer feels like an outsider. "Restaurants and grocery stores have so many gluten-free options these days. People know what I mean and understand me when I ask, 'What are the gluten-free options?'" she says.
Join Dr. Garcia-Alvarez on Friday, November 15 at 11:30 a.m. for AdvocateLive, where she will answer your questions live about celiac disease. Click here to submit your questions now.
Related Posts
Comments
About the Author
health enews staff is a group of experienced writers from our Advocate Aurora Health sites, which also includes freelance or intern writers.