Protecting eyes from screen time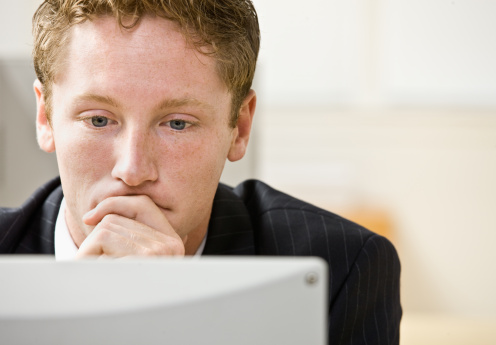 Sitting at your computer all day, staring at the screen may be doing more damage than you think to your eyes. And recent studies show that up to 90 percent of people who work at computer, experience eye health issues, more commonly called computer vision syndrome (CVS).
A recent article from Upwave.com sheds light on how to protect your eyes from
The American Optometric Association describes symptoms of CVS as eyestrain, fatigue, headaches, blurred vision, dry or irritated eyes, neck or backaches and even double vision.
According to experts, when a person is viewing a computer screen their natural blink rates goes down and can cause eyes to burn, itch or get dry.
Dr. Harit K. Bhatt, an ophthalmologist and vitreoretinal surgeon at Advocate Christ Medical Center in Oak Lawn, Ill., says that in most cases the symptoms of CVS are temporary and will dissipate as people reduce their time in front of screens. But some of those symptoms may persist and need to be checked out by an eye care professional.  
"If you are experiencing any of these problems even after taking time away from working in front of a screen, it may be a more serious cause," he says. "Persistent headaches and/or blurred vision need to be checked out by a physician." 
The Vision Council recommends the following tips to prevent eye strain: 
Consult with your eye care provider about the best solutions for your eyes and lifestyle 
Use the 20-20-20 rule: every 20 minutes, take a 20-second break and look at something 20 feet away 
Consider using computer eyewear to help combat eye strain; products are available in prescription and non-prescription varieties 
Create an ergonomically-friendly work station with proper lighting, seat adjustments, and monitor settings 
Maintain an appropriate distance from handheld and stationary device screens 
Enlarge your computer text and browser windows for easier viewing 
Limit the amount of competing indoor and outdoor light 
Clean electronic device screens frequently to eliminate dust and glare 
Remember to blink; staring at screens can dry eyes
For more information on eye health, Advocate on Call explains the importance of getting an eye exam.  
Related Posts
Comments
About the Author
Sarah Scroggins, health enews contributor, is the director of social media at Advocate Aurora Health. She has a BA and MA in Communications. When not on social media, she loves reading a good book (or audiobook), watching the latest Netflix series and teaching a college night class.