Is your dog bringing unwanted bacteria into the house?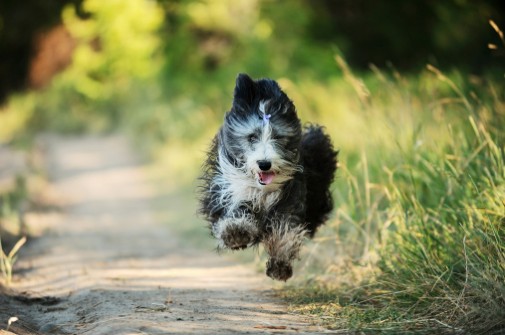 Researchers found that homes with dogs as pets have more bacteria than those without one.
The study, published in the journal PLOS ONE, examined nine common areas in 40 different homes with sterile swabs, including: television screens, kitchen counters, toilet seats, refrigerators, pillowcases and door handles.
"We can tell whether you own a dog based on the bacteria we find on your television screen or pillowcase," said study co-author Rob Dunn, in a news release.
They discovered more than 7,700 kinds of bacteria in the homes. The bacteria ranged in groups, such as refrigerators, kitchen counters and cutting boards all had food-related bacteria, while doorknobs, pillowcases and toilet seats had similar human-type bacteria.
"We leave a microbial 'fingerprint' on everything we touch," Dunn explained. "Sometimes those microbes come from our skin, sometimes they're oral bacteria and as often as not they're human fecal bacteria."
Researchers found that houses with dogs had a different type of bacteria found on surfaces, such as bacteria typically found in soil.
In the future, they hope to plan a larger study with another group of 40 homes, along with collecting data from a national survey of 1,300 homes across the U.S.
They found that bacteria in homes could be divided into three "habitat" groups: places people touch, surfaces touched by food and those spots that collect dust. Researchers said that bacteria on pillowcases seen in two different homes would more likely be comparable then bacteria found in the identical home in another "habitat."
"The larger sample size will help us better understand the range of variables that influence these microbial ecosystems," Dunn said. "Does it matter if you have kids or live in an apartment? We expect the microbial populations of homes in deserts to be different from the populations of homes in Manhattan, but no one knows if that's true. We want to find out."
Related Posts
Comments
About the Author
Sarah Scroggins, health enews contributor, is the director of social media at Advocate Health Care and Aurora Health Care. She has a BA and MA in Communications. When not on social media, she loves reading a good book (or audiobook), watching the latest Netflix series and teaching a college night class.