What you should know about hospice care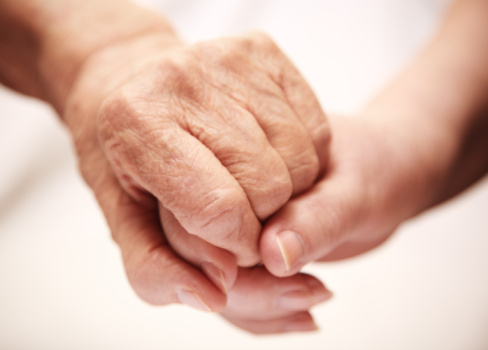 Many people have the wrong idea about hospice care. They think of it as the "very end" care, provided only in the last days or weeks of a patient's life.
This idea, however, doesn't fully explain what hospice really is, as Judi Brown, director of Advocate Hospice, based in Downers Grove, Ill., explains.
"Hospice is designed for people who have chosen to change the plan of care for a terminal illness from aggressive medical treatment focused on a cure to care that manages pain and symptoms," she says. "Hospice doesn't focus on dying, but on living well during the time that is left."
Importantly, as Brown points out, hospice is most beneficial when patients and families take advantage of it for months, not just days.
"In fact, most insurance providers, including Medicare, pay for hospice care for at least six months," she says.
Brown further explains that hospice care is provided by a team, including a physician, nurse, social worker, aides, chaplain, bereavement counselors, therapists and volunteers who work together to make sure patients and their loved ones get everything they need to make the end of life a time of comfort, peace and happiness.
Hospice options
Most people are also under the impression that an admission to hospice care is always a final step in a patient's care.
"That's not always the case," Brown says. "For example, with our team helping get their pain under control, appetites may return and patients eat, gain weight and can feel better and stronger."
"In some patients," Brown says, "hospice care might even be stopped for a time, and they will receive palliative care only until their condition declines. Patients won't be cured of their disease with hospice care, but it can sometimes help slow the decline, giving them more time to enjoy their lives and their loved ones."
The difference between hospice and palliative care can be explained easily.
"Palliative care helps patients manage symptoms and stress at any point in a serious disease," she says. "When the disease progresses and the patient's prognosis is terminal, palliative care is provided in the hospice setting."
Talk about it
Brown says many people don't get the full benefit of hospice care because they are referred very late in the course of their illness. She adds that our culture may be responsible for why people may wait so long to seek out hospice.
"Societally, we don't embrace discussions about end of life and what people really want, and so often they're so far down the path that they can't even have the discussion anymore," Brown says.
Advocate Hospice medical director Dr. Paola Smith summarizes it as: "We spend nine months preparing for a baby and spend no time preparing to die."
Better living
The goal of hospice care is to help patients have the best possible quality of life. "That's singularly what we're focused on," Brown says.
This doesn't mean patients have to be confined to their homes or a hospice unit. In fact, over the years, Advocate Hospice has helped patients go on family vacations and do fun things like attend sports events and even trips to the casino.
Brown says she wants patients to be able to do the things they enjoy as long as they are comfortably able. But she adds that it's a lot easier to do this when hospice care is started early.
"No matter when patients come to us they will receive compassionate, quality care," Brown says. "We have a much greater opportunity to make every day count with patients who come to us earlier as we can give them the same specialized care but for a longer period of time."
Related Posts
Comments
About the Author
health enews staff is a group of experienced writers from our Advocate Aurora Health sites, which also includes freelance or intern writers.