Tween TV shows skew ideas on gender roles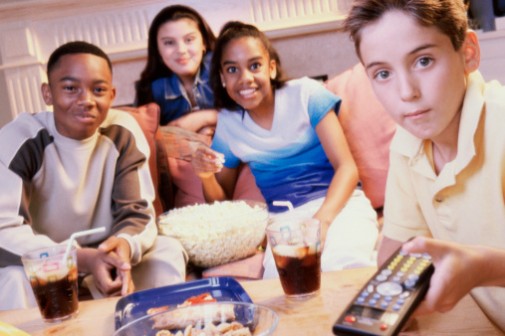 If tween TV shows are any indication, looks matter—but only if you're a girl. According to a new study, the idea that girls can participate in everything boys can, but they must be attractive is pushed out to young viewers by tween TV programming.
The research, published in the December issue of the journal Sex Roles, studied how American TV shows for 8- to 12-year-old viewers portray gender ideals and how these images shape children's concepts of themselves and their world.
"A tween's self-worth is greatly influenced by what she or he sees in the media," explains Dr. Tony Hampton, a family medicine physician with Advocate Medical Group in Chicago. "During health maintenance visits, healthcare providers should educate teens that society may judge them based on their physical traits, but this in reality is very overrated."
In the study, two specific genres were explored: teen scene (directed toward girls) and action-adventure (geared toward boys). Characters in nearly 50 episodes of 40 American tween TV shows from 2011 were analyzed in terms of attractiveness, gender-related behavior and personality characteristics such as how handy they were with technology and bravery.
Results revealed that boys and men were stereotypically portrayed as brave in action-adventure programs while females were underrepresented in this genre. Overall males were portrayed in varying levels of attractiveness while females were shown as more attractive, more concerned about their appearance and received more comments about their looks than males.
Tween programs also had no "unattractive females" in them, but males were featured with varying levels of the American cultural ideals of attractiveness and unattractiveness. The study authors believe that this sends a message that though women can participate in everything men can, they should be attractive as well and should work to keep this up.
"Although the media may feel looks are important, sustainable success in life will likely be determined by more objective factors like how good we are at a chosen sport, profession, etc.," says Dr. Hampton. "A large part of our role as healthcare professional is to educate our patients along their journey. I tell my teens that what makes them uniquely different and how hard they work will likely be more important than how they look."
Related Posts
Comments
About the Author
health enews staff is a group of experienced writers from our Advocate Health Care and Aurora Health Care sites, which also includes freelance or intern writers.