How mood shopping impacts your wallet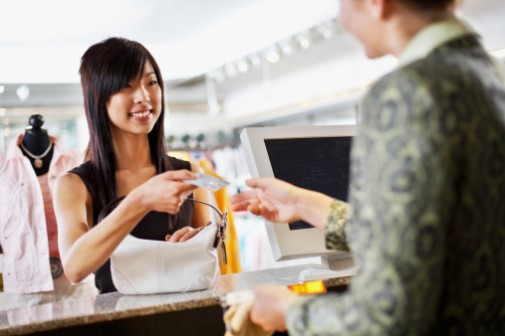 According to a MoneyTalksNews report, 6 percent of Americans are compulsive buyers. So researchers at San Francisco State University took a closer look at why. And were surprised to discover that most shopaholics spend because it impacts their mood—specifically it makes them happier.
While the joy they get following a shopping spree is immediate, the study, published in the Journal of Economic Psychology shows it certainly can have a long-term impact on their wallet and not a good one.
More than 1,600 people were surveyed as part of the study, which looked at the participants shopping practices and how well they manage money. What researchers found is that although moods are boosted while shopping, there is an underlying issue driven by poorly-managed credit.
"Compulsive shoppers tend to be people who bury their head in the sand and ignore the credit card bill," said researcher Ryan Howell, in a statement. "We also found that these individuals keep on buying because they are looking for that 'buy high,' hoping their purchases will lift their mood and transform them as a person."
The majority of those surveyed say they choose to shop because it makes them feel better and raises their mood. But many believe shopping also improves their lives making them look better, feel better, create better relationships and a higher social status.
Howell says the study suggests that folks be more aware of the negative impact mood shopping can have on their financial health. His team believes credit cards play an important role in making it too easy for compulsive shoppers to separate the immediate gratification of shopping from the pains of spending.
Their advice—the next time you are thinking of a shopping spree, take a moment to think about "why" you want to spend and if the answer is related to your mood—think again.
Related Posts
Comments
About the Author
Sarah Scroggins, health enews contributor, is the director of social media at Advocate Health Care and Aurora Health Care. She has a BA and MA in Communications. When not on social media, she loves reading a good book (or audiobook), watching the latest Netflix series and teaching a college night class.