How my heart attack changed me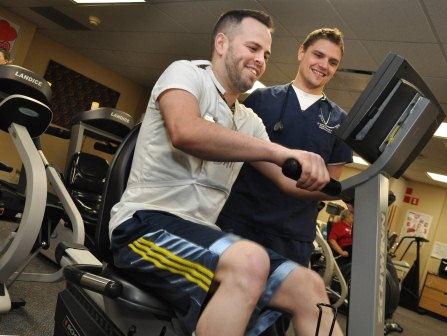 Something I have always struggled with is moderation.
I've always been the kind of person who commits himself 100 percent. From big things, such as a job, to little things like eating a pizza, I've never been good at knowing my limits. This personality trait played a key role in my unhealthy lifestyle prior to having my heart attack. I was 100 percent committed to the bad choices I was making every day.
On the other hand, my habit of jumping headfirst into things also made it very easy for me to commit to living a healthy lifestyle after my heart attack, as well as the drive to challenge myself to complete the Chicago Marathon next month.
While training for the marathon, my struggle with injuries has taught me that over-committing to anything, good for you or not, is not necessarily a good thing. I was over-training because I thought that, if I wasn't pushing myself to the limit, then I wasn't committed to my health.
Now, I'm a healthy guy. I follow a heart-healthy diet, but I'm allowed to treat myself, once and a while. I now realize that being healthy means being well-rounded.
I finally think I understand that being the best version of myself doesn't require me to completely give up my past. I just need to learn to create balance in my life.
When all is said and done, I'll have gone so much farther than a marathon. I've learned it's OK to stop and smell the roses—to enjoy life. It's OK to take pleasure in a lazy Sunday or Chicago-style hotdog. These small moments are necessary to keep moving.
Click here to watch a video about Dan's journey so far.
Tune in to AdvocateLive on Friday, Feb. 7 at 11:30 am to hear Dan's inspiring story. Submit your questions now, click here.
Related Posts
Comments
About the Author
A 33-year-old Chicago man shares how he is preparing to run the Chicago Marathon after surviving a heart attack last year.