In wake of tragedy, how should we talk with our kids?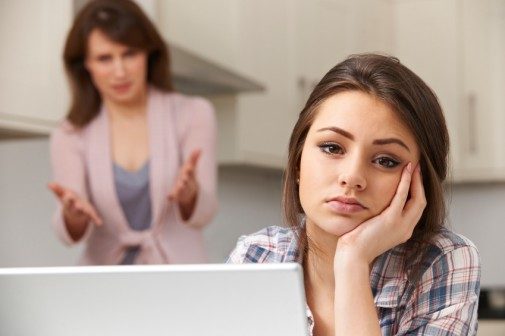 Sunday morning's mass shooting at a nightclub in Orlando – which at last count left 49 dead and 53 more wounded – serves as a stark reminder that violent and unsettling news is never far from infiltrating our television sets, newspapers and conversations at home. The tragedy marked the largest mass shooting in United States history, authorities said, and the nation's worst terrorist attack since 9/11.
For most, the personal impact may seem far removed, but even if we didn't know one of the victims or one of their family members or friends, we still must reconcile feelings of insecurity that emerge from such an event. And with our 24-hour news cycle and online sharing through social media, children may need additional support to help make sense of it all.
So how do we talk with our kids in the wake of tragedies like this? Mental health experts say it's important to be honest, balanced and reassuring.
The Substance Abuse and Mental Health Services Administration (SAMHSA), offers a number of tips on the most effective ways to help kids cope:
Set the example. Children will quickly pick up on the emotional cues of the adults in their lives. Maintaining a calm attitude and avoiding appearing anxious or frightened will help them model the behavior.
Be honest. It's not helpful to pretend the event didn't happen or wasn't serious. Children may respond by thinking you are too afraid to tell the truth.
Being upset is okay. It's important to reassure children that being upset is to be expected. Feelings of anger are okay too, but kids need help from parents to express those feelings in an appropriate way.
Be mindful of their age. The conversation must be age appropriate. The youngest kids need brief, simple information. Older children may have very defined ideas about the causes and solutions to violent acts. It's important that they feel heard and affirmed. Be a good listener.
Offer reassurance. If the event is not close to home and not an immediate threat, emphasize the fact they are in a safe place.
People are getting help. Explain that emergency workers and other officials are doing everything they can to help those who were affected.
Limit exposure. National news outlets provide repetitious reporting and often air graphic video coverage again and again. Minimizing the number of times children watch the news will help lower their anxiety levels.
Monitor your stress. Adults are not immune to many of the same feelings of worry, anger and frustration. Connect with friends, family, religious leaders or mental health experts who can help your process your thoughts.
What experts say matters most is that adults have an open dialogue with kids because it will certainly help them cope with tough matters long-term.
Related Posts
Comments
About the Author
health enews staff is a group of experienced writers from our Advocate Health Care and Aurora Health Care sites, which also includes freelance or intern writers.