Biden's COVID-19 case is another reminder the pandemic isn't over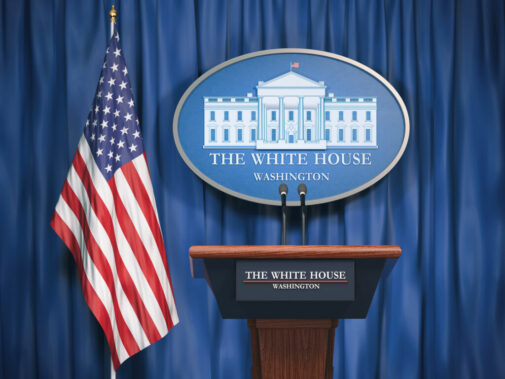 The White House announced this morning that President Joe Biden tested positive for COVID-19. President Biden, 79 years old, is fully vaccinated and has received two booster doses. He is experiencing mild symptoms and will continue to fulfill his presidential duties in isolation.
BREAKING: President Biden tested positive for COVID-19, underscoring the persistence of the highly contagious virus. White House Press Secretary Karine Jean-Pierre said that Biden was experiencing "mild symptoms" and has begun taking Paxlovid. https://t.co/dTh1d6orlI

— The Associated Press (@AP) July 21, 2022
Since the start of the pandemic, over six million lives have been lost to COVID-19. Advances such as the rollout of the COVID-19 vaccine and booster doses have significantly reduced the risk of serve illness. Variants continue to emerge such as the latest BA.5 strain which poses a threat of a COVID-19 surge across the world.
"New variants of the coronavirus continue to spread, which is one big reason why we keep encouraging people to get vaccinated and the booster shots they're eligible for," says Dr. Robert Citronberg, executive medical director of infectious disease and prevention at Advocate Aurora Health.
The BA.5 variant is estimated to currently make up more than 60% of the current COVID-19 cases, according to the Centers for Disease Control and Prevention. The new strain comes on the heels of the recent approval of vaccines for children as young as six months old.
"Vaccines profoundly limit the severity of COVID-19 and remain our best tool in managing the pandemic," says Dr. Citronberg.
Older Americans can be more at risk for complications of COVID-19. "The older you are, the more likely you are to have chronic illnesses that can complicate the effects of COVID," Dr. Citronberg said. "Some people are older and in great shape, while others have illnesses such as diabetes or chronic lung disease that can potentially make the disease worse."
The virus has shown to have an impact on the body well after the initial infection for some.
"Post COVID conditions, also known as long COVID conditions, can certainly be a problem, especially in older people such as brain fog, difficulty concentrating and a whole host of other complications that can occur down the line," says Dr. Citrongberg.
Related Posts
Comments
About the Author
Anna Kohler, health enews contributor, is a public affairs specialist for Advocate Aurora Health. She received her bachelor of science in public relations from Illinois State University and has worked in healthcare public relations for over three years. In her free time, she enjoys working out, exploring new places with her friends and family and keeping up with the latest trends.