This procedure can restore a normal heartbeat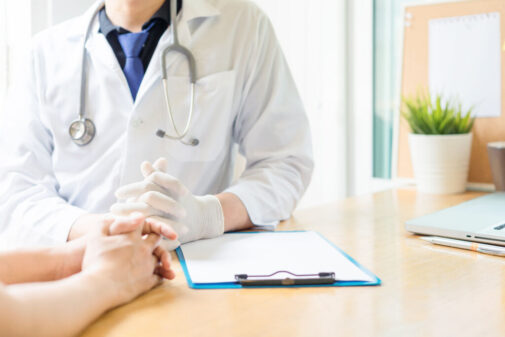 If you live with serious heart disease, the rhythm of your heart is something you think about a lot. After all, a shock from a defibrillator to combat arrhythmia can feel like a kick in the chest — a necessary one to help restore your heart's regular rhythm, but undoubtedly unpleasant.
In rare occasions, a person with heart disease can have scar tissue on the heart that becomes electrically active. This can pose a problem when the defibrillator tries to stop the arrhythmia because the irregular heartbeat can return, like a fuse that keeps blowing out over and over again, explains Dr. Eric Kessler, a cardiac electrophysiologist at Advocate Condell Medical Center. This is when a ventricular tachycardia ablation may come in handy.
A ventricular tachycardia (VT) is like a short circuit in the electrical system of the heart and often causes cardiac arrest. A VT ablation creates tiny but beneficial scars on the heart to prevent the electrical signals that cause an irregular heartbeat, fixing the shorted circuit.
The most common method uses a catheter inserted through the groin. But for patients who have already had cardiac surgery, special access is needed to perform the ablation, requiring an epicardial ablation where a cardiac surgeon opens up the chest.
"There was a patient who was very sick and on the verge of death," Dr. Kessler recalls. "We did the epicardial VT ablation and he hasn't had any arrhythmia since. He's back at work and he's off all his antiarrhythmic medications and back to a normal life."
An epicardial VT ablation is an invasive surgery, Dr. Kessler says, but for patients suffering from heart disease and cannot receive a catheter ventricular tachycardia ablation, it can give them a new lease on life.
"Sometimes someone goes through all the other options and there's no other way to save their life and to fix the heart rhythm except with this kind of procedure," Dr. Kessler says. "But this patient has been doing great. Now this person is very functional and living normally. They're at work and pretty much living the same life that they lived before."
Want to learn more about your risk for heart disease? Take a free online quiz to learn more.
Related Posts
Comments
About the Author