5 things to consider before having surgery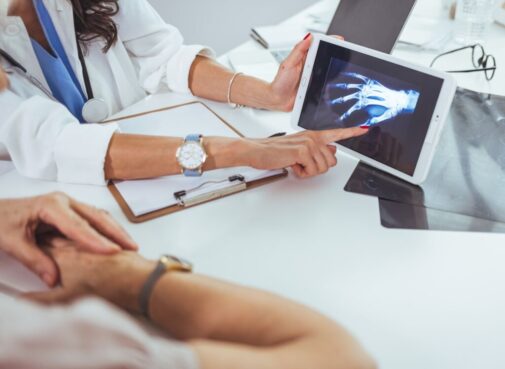 A study found that the average American has approximately six operating room procedures in their lifetime. If you haven't had surgery yet, it is likely you or someone you know will need a procedure done in the future.
It's normal to feel overwhelmed when thinking about surgery. But it's important to know what questions to ask and what to do ahead of time so you're educated and prepared.
Dr. Michael Fremgen, general surgeon at Advocate Sherman Hospital in Elgin Ill. shares five tips for you to consider.
1. Understand your options
Before moving forward with surgery, it's important to consider all your options. Depending on your diagnosis there could be a less invasive treatment available. Dr. Fremgen recommends asking your physician to walk through all options from the most conservative treatment to the most aggressive. Then, you can compare the risks and benefits of each option with your physician to determine the best course of action.
If you have concerns, it may be beneficial to seek a second opinion from a different physician before choosing.
2. Talk about anesthesia
Ask your surgeon what type of anesthesia they plan to use for the procedure. There are a few different types to evaluate including local anesthesia, monitored sedation and general anesthesia.
"Tell your surgeon about any family history of adverse reactions to anesthesia because a lot of the time it can be genetic," notes Dr. Fremgen.
3. Ask about the recovery process
After surgery, you may have certain limitations or medical needs while you heal. Here are a few questions to ask:
Will I have any dietary restrictions?
What level of activity can I do?
When can I return to work?
How will my pain be managed?
What type of follow-up care will I need?
4. Stop smoking
"Smoking is one of the biggest reasons for avoidable complications after surgery because it increases the risk of infection," explains Dr. Fremgen.
A study confirmed that quitting smoking four to six weeks before surgery and staying smoke-free four weeks afterward can decrease your rate of complications by 50%.
5. Lean on your support network
"When you're meeting with a physician it's always good to have someone else in the room with you to help ask questions and take notes," shares Dr. Fremgen.
On the day of surgery, have a family member or friend drive you to the hospital. Your support person can talk to the surgeon while you're in recovery to learn more about how the procedure went. Also, you may need help with some of your daily tasks once you get home. It's best to connect with your loved ones beforehand to coordinate any additional support.
Are you trying to find a doctor? Look here if you live in Illinois. Look here if you live in Wisconsin.
Related Posts
Comments
About the Author
Elizabeth Blasko is a public affairs coordinator with Advocate Aurora Health. She studied public relations and nonprofit leadership at Western Michigan University. Prior to joining Advocate Aurora Health Elizabeth worked at Bernie's Book Bank, a nonprofit dedicated to increasing book ownership among underserved children. In her spare time, she enjoys reading, watching auto racing, spending time with family and keeping active with her rescue dog, Bristol.